Everyone is a story teller
People tell stories to one another every day. Stories about what they did last night. About the guy who cut them off in traffic. About the funny things their kids do.
You have been telling stories since you learned to speak.
But what if you need to sell your story? To clients, to a market, to an audience so it moves them to action or emotion? How do you sell a story so it resonates in a way that gets the results you need?
It doesn't matter whether you are looking for a feature-length documentary, a three-minute web vignette or a thirty-second television advertisement.
We are story sellers. There is a difference. Let us put that difference to work for you.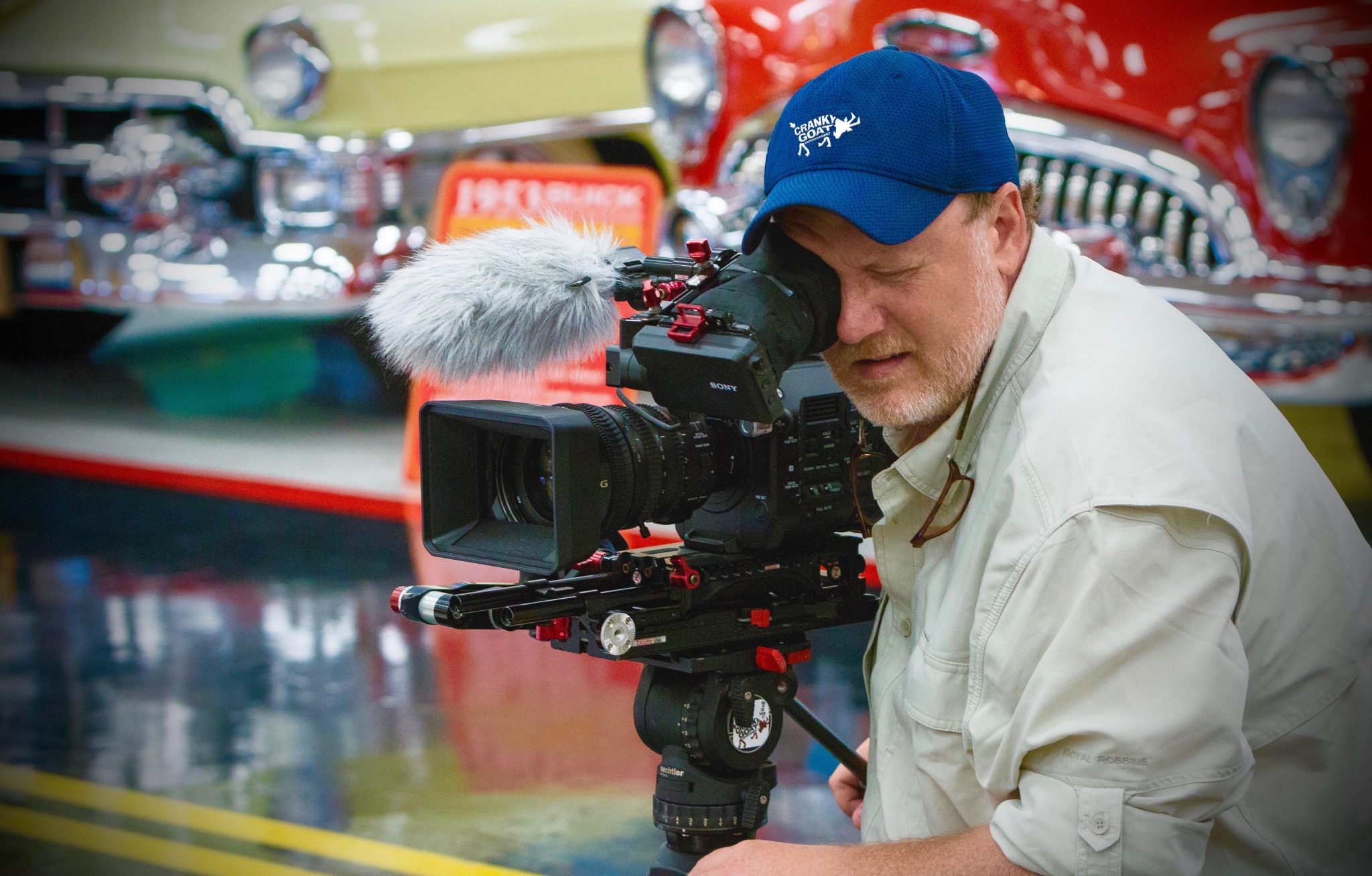 There are a lot of moving parts to a successful project. Whether it's a thirty-second television ad, a one-hour documentary or a feature film, there IS a process. The people in charge of that process will make the difference between a positive experience with a fine piece of work to show for the effort or … not so much.
We excel at building the ideal team for a project and then working with them and our clients to deliver work that will resonate with their target audience.
You are in good hands with Cranky Goat Entertainment. But don't take our word for it. Have a look at what our decidedly un-cranky clients say.
What We Do
AWARD WINNING PRODUCER / DIRECTOR
Christopher Richardson
Christopher Richardson is only cranky when he isn't creating. Other than that – he's a pretty easy guy to make great work with. Christopher trained as a journalist, developed his visual style as a community-television producer, worked as an advertising agency media production executive and then moved into producing and directing award-winning documentary films. He is also co-producing several feature films.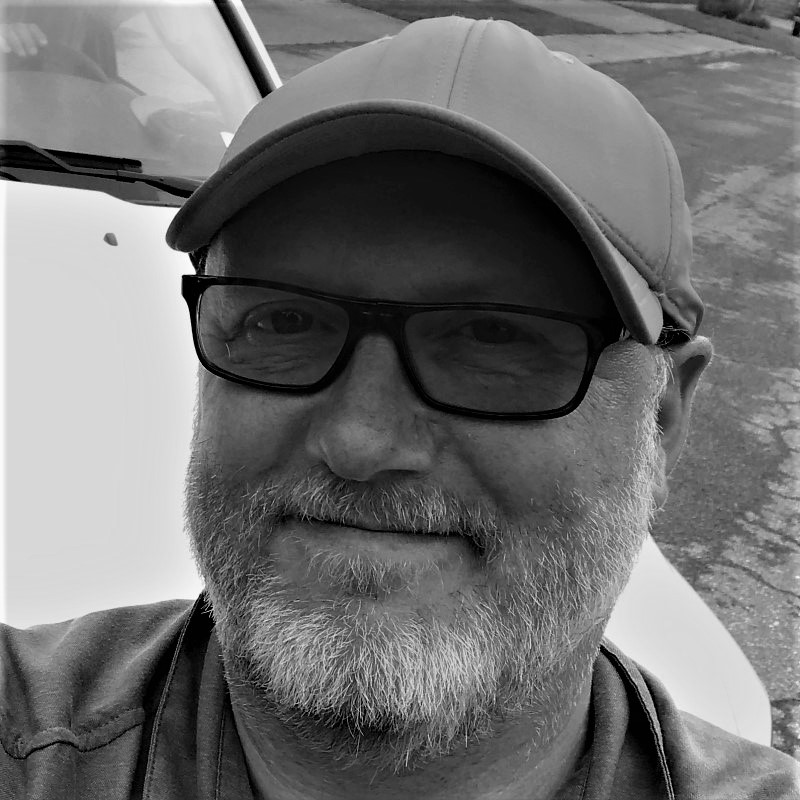 "Christopher produced a documentary piece for our 40th anniversary. It perfectly captured the spirit and essence of our union. He also produces our biennial convention videos. Each and every time he exceeds expectations and delivers high quality videos. On top of being super pleased with the end results, it's also a great pleasure to work with Christopher."
"Christopher is a sharp Producer with cutting edge concepts and a thoroughly expert manner of getting the job done."
"Christopher is exceptionally creative. A talented media executive with the ability to turn great ideas into well executed content with global appeal."
"I have a learned a great deal from Chris. He is the perfect storm of passion, creativity, clear vision and detailed execution of every project in front of him. A real pro."
"I am mad for good stories--the kind that charm their way through the mob of opinions I have about the way things are and make me see a new truth. Christopher knows how to tell these kinds of stories, and he does so with insight, dedication and professionalism. On top of all that--he's a pleasure to work with! I highly recommend Christopher for both independent and corporate work."
"I have known Christopher Richardson for many years as both professional colleague and as friend. He is a solid Director/Producer and I have known his work to be exemplary. Christopher has great focus and determination to see even difficult projects to fruition and I am delighted to endorse his skill set and professionalism."
"Had the pleasure of working with Christopher directing and producing a music video. Professional, creative, fun and easy to work with."
"Christopher is a joy to work with on a project. He knows how to connect with people, in person but most importantly, through film. He's full of ideas and is somehow able to keep his enthusiasm in high gear through the many iterations this type of creative work can demand. And he doesn't get seasick, even while balancing a camera in a bobbing rowboat... it's one of the many hidden talents that make him a great producer."
"Finding independent producers to contribute CBC NL's flagship documentary series Land and Sea is tricky business, the brand is so known and deeply loved.  Christopher turned out to be an ideal match for us! He gets the mission, is collaborative, delivers on time and has a sensitive, thoughtful approach to storytelling. His technical skills are top notch -- working with him and his team has always been an enjoyable, stress-free experience."
"As a director, Christopher brings his best game, time after time making the experience of working on his productions one I have continually looked forward to repeating. Christopher's everyman demeanor never fails to set the subjects at their ease while establishing an on set tone that encourages the creative team to contribute their best. Christopher has always established a work situation that makes getting the job done as effortless as his final projects are inspiring."
"Christopher is the ultimate creative collaborator. His attention to story and pacing makes my job as a music composer a breeze. He is also one of the most solid, dependable people you could hope to encounter in this business. If you ever have a chance to work with him, jump at it."
"During the shoot in Zambia for Where's My Goat? Christopher and his team were consummate professionals throughout, managing tough logistics and a tight production schedule with grace and humor and bringing sensitivity and kindness to all their dealings with our local partners and, most importantly, the local families who agreed to have their stories told. Christopher's heart and humanity, so evident in the film, earned the respect and trust of everyone involved in the project. It was a pleasure to work with him."
"Christopher is a creative professional with credentials and experience that make him a star on any team. He is a modern, accomplished documentary filmmaker with the heart and soul of an age-old storyteller..."

"Looking back over the fifteen years I've known and worked with Chris, I can't think of one unpleasant moment. Whatever we've worked on - advertising commercials, corporate videos, animation or docs - his production skills, conceptual abilities and pleasant disposition have made work that much more enjoyable..."

"Keep Calm and Carry on. Christopher didn't write this phrase, but he sure does live by it. A senior creative that exudes leadership and experience. I've had the pleasure of working on many projects with Mr. Richardson, and I've yet to witness something fall outside his wheelhouse..."

"Christopher is a solid creative director who puts story at the centre of his work. He has the capacity to find the universal in the personal, and identifies the right characters and settings to build a compelling narrative. I have confidence in his interviewing skills, his keen sense of story and his ability as a filmmaker..."
Read More